Contact Us
Call our office today to schedule your next appointment with BOWERS WHITE LLC, where you will get the legal advice you need and the respect you deserve.
Have a question, or concern; feel free to use our contact form below, and someone will get back to you as soon as possible.
The office of BOWERS WHITE LLC is conveniently located in the FirstMerit (soon to be Huntington) Bank building at 102 Main Street in downtown Wadsworth, Ohio on the Second Floor. Enter from College Street and take the stairs or elevator to Suite 201 - top of the stairs on the right, or left of the elevator. Public parking is available on the street, or in City owned lots in the rear and across the street.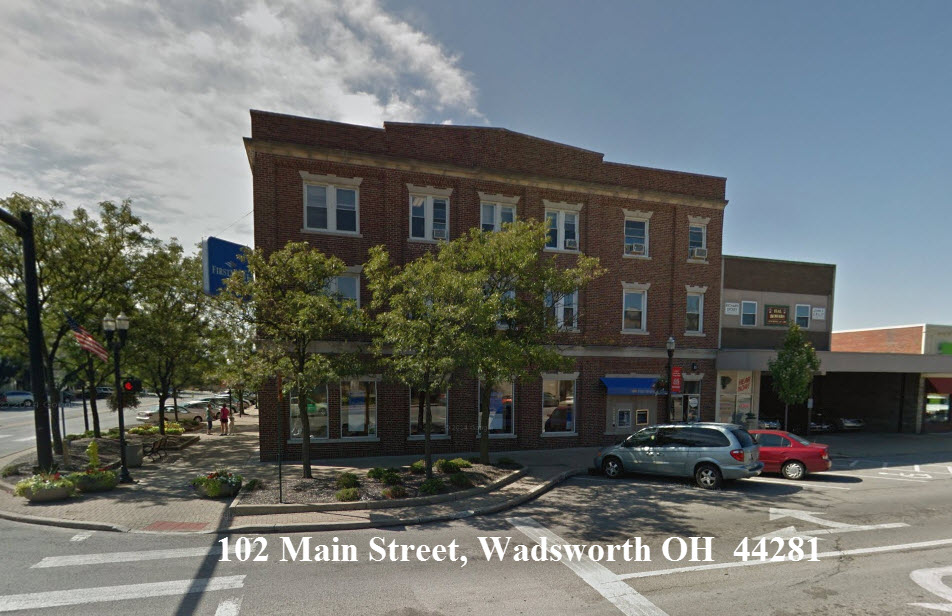 We offer a comfortable waiting area which can seat approximately 4 to 5 people at a time. Our clients can meet with us in one of our two private conference rooms to discuss their legal matters. Our large conference room can seat up to 6 people and our smaller conference room can hold up to 4 people.
Our building is handicap accessible, but the door on the elevator can be a bit hard to open due to its weight. If you need any assistance, please let our office know and one of our staff will be happy to lend a hand.