Practice Areas
Bowers White LLC serves a variety of legal needs for clients in nearby communities. We provide services for those in Medina County, Summit County, and Wayne County. Our attorneys are experienced and knowledgeable in the following areas of law:
Estate Planning & Probate
The death of a loved one is a stressful experience. Some may think that all is said and done once the funeral has taken place, but in most instances, the work has only just begun. Many deceased leave assets to be transferred and debts to be resolved. In order to tie up loose ends, legal documents must be prepared and executed, and an estate may need to be opened. Those attempting to handle estates without the assistance of an attorney may find themselves frustrated with the paperwork and unsure of the direction to take. Large and small estates require different approaches and experience to wade through the myriad of questions and documents, and to timely and efficiently transfer the assets. Trusts present unique issues, and it has been our experience that many times assets are overlooked or the trusts are improperly administered. BOWERS WHITE LLC can provide knowledge and an experienced hand in a number of estate planning and probate matters including: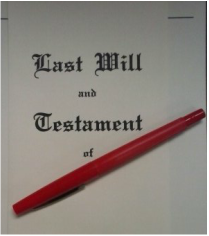 Last Will & Testaments
Codicils to Prior Wills
Trusts
Estate Administration & Probate Court Matters
Guardianships
Durable Power of Attorneys (financial - general and limited)
Pre-need healthcare documents - Durable Healthcare Power of Attorneys and Living Will Declarations (State of Ohio specific)
Transfer on Death Designation Affidavits (for real estate)
Planning for Probate and Non-Probate Assets
If you are in need of an estate plan or documents such as a will or other pre-need documents, contact our office today. Do not wait until it is too late to plan for the administration of your estate. Estate plans can be as unique and diverse as the individuals involved. Your estate plan depends on your goals and what you wish to achieve. At BOWERS WHITE LLC, we will endeavor to create the estate plan that fits your unique circumstances.
Real Estate
The buying and selling of real estate can be a complicated and confusing process. But, buyers and sellers alike have found that when they have a question about real estate, they can find their answers with BOWERS WHITE LLC . We assist clients in both residential and commercial real estate transactions and Ohio real estate law, such as: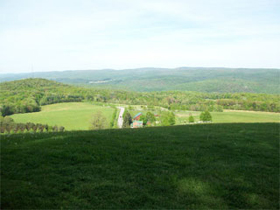 Residential & Commercial property sales and purchases
Deeds - Preparation & Recording (Warranty, Quit-Claim, Survivorship, Transfer On Death Designations, etc.)
Promissory Notes and Mortgages
Landlord-Tenant Matters & Disputes (including evictions)
Foreclosures
Real Estate Contracts & Purchase Agreements
Title Disputes
Document Preparation, Review, & Recording
Closely Held Businesses & LLCs
Being a business owner or entrepreneur can be time consuming. Business owners face many obstacles in their daily operations. While you work hard to achieve success in your business, you cannot ignore the importance of operating a business, whether a sole proprietorship, corporation, partnership or LLC within the guidelines of the Law. It can be a challenge to find the time and energy to run a successful business and handle the legal odds and ends that accompany most business entities. Without the direction of experienced attorneys like BOWERS WHITE LLCstrong>, it can become a struggle to take care of business and diligently adhere to all legal formalities. That is why business owners turn to BOWERS WHITE LLC to assist them with their legal matters, so they can focus their limited time on their business. BOWERS WHITE LLC can provide knowledge and experience to assist clients with their business matters such as: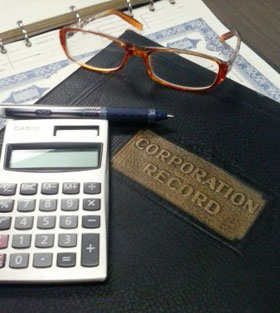 Structuring and formation of sole proprietorships, corporations, partnerships and LLCs
Secretary of State Forms - Preparation & Filing
Business review & strategy consulting
Management of Corporate Records (including Corporation Minutes/Meetings)
Strategic & general business planning
Succession/exit strategy consulting and plans
Business mergers & acquisitions
Buy & Sell Agreements
Corporate Partnership and LLC disolutions
Employer/Tax Identification Numbers (EIN)
Business Contracts (review & drafting)
Transitioning & transferring ownership
Transitioning & transferring ownership
Focus on making your business a success while BOWERS WHITE LLC Call our office today at (330) 335-2304 to schedule your next appointment with one of our attorneys.
Domestic Relations
Divorces, dissolutions, custody, visitation, and child support; it can be a lot to handle for any individual. Not only are these matters time consuming, they can also be physically and mentally exhausting. That is why it is worth retaining an attorney experienced in these matters to assist you in a stressful time. While your lawyer cannot eliminate all of your anxiety and stress, knowing that you have a lawyer on your side, ready to fight for you and your family can give you peace of mind.
Commonly asked Domestic Relation Questions:
Whatís the difference between a divorce and a dissolution?
Divorces and dissolutions both end in the termination of a marriage.
The main difference between a divorce and dissolution is the that in a divorce the parties have issues that they are not in agreement on and, therefore, have to go to court to settle them. These issues and disputes often involve matters such as spousal support, the division of personal property and real estate, claims on pensions and retirement accounts, custody of children and visitation, and as you can imagine, the list goes on. Contested divorces tend to be lengthy and require numerous court filings and hearings, before a magistrate or judge ever comes to a decision.
In a dissolution, the parties must first come to an agreement on settling all the issues of the marriage. This settlement is reduced to a writing known as a Separation Agreement. The Separation Agreement details the division of all property, which parent will be the residential (custodial) parent, and the non-residential parentís parenting time (visitation) if there are minor children, and must addresss any and all matters that need to be resolved to end the marriage. The Separation Agreement, after approval by the parties, is then submitted to the appropriate domestic relations court together with supporting documentation required by the court. The court hearing date is set and both parties and their attorney(s) attend the hearing.
Do I need an attorney to represent me in a divorce or custody matter?
Not necessarily. But, effective legal representation is critical in matters involving the protection of your children, property, job, pension, other assets and allocation of debts; all of which may be impacted by a divorce, dissolution or custody matter. The attorneys at BOWERS WHITE LLC can provide you with knowledgeable and effective legal representation in these matters.
Personal Injury
If you have been hurt as a result of someone elseís negligence, legal assistance is available from BOWERS WHITE LLC.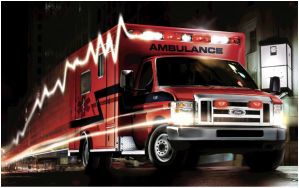 Car/motocycle/truck crashes
Bus/train/airplane crashes
Wrongful death
Slip & Fall
Products liability & defective products
Injuries from an Unsafe Property
Nursing home negligence
Dog Bites
& Other Serious Injuries!
If you, or a loved one, or someone you know are involved in an accident, please do the following:
Always seek medical assistance when you are injured
Not all injuries are apparent at the time of an accident, so it goes without saying that it is important that you get prompt medical help and document the circumstances of a crash
Then get legal advice
Whether your injuries are the result of a car, motorcycle or truck crash, while you were riding on public transportation such as a bus, train or airplane, nursing home negligence or you slipped and fell on someone elses property, it is important that you get legal advice, early on.
Contact an experienced personal injury attorney to schedule a consultation.
Call BOWERS WHITE LLC to learn about your important legal rights when you are injured - call (330) 335-2304 and schedule a consultation at our Wadsworth office